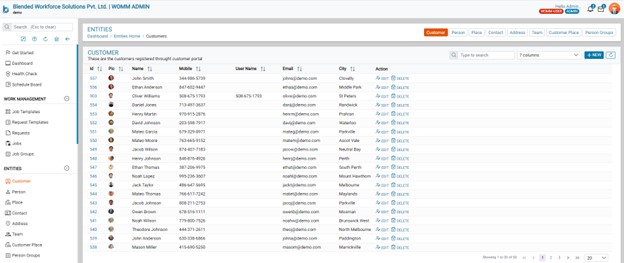 Customer Relationship Management
Make every interaction a delightful one by showing you care about your customer.
Synchronized details about your customers, their history, and queries give an insight into what concerns them and what makes them happy. Manage your customer information, install base and keep track of their service-related activities by:
Keeping Customer information, such as Place, Address, Contact, Contract, etc.
Keep a track of their install base, such as installed products, repair parts, warranty, AMC, etc.
Raise customer service requests in three clicks (super easy).
360-degree view of customer service request and track it to closure.

Reduce back-office admin work
Increase back-office efficiency and productivity
Increased visibility and control
Proactive solutions
Easy follow-through actions and automated notifications/reminders